Iasi Men Pants Large
Waist Circumference 100-140 cm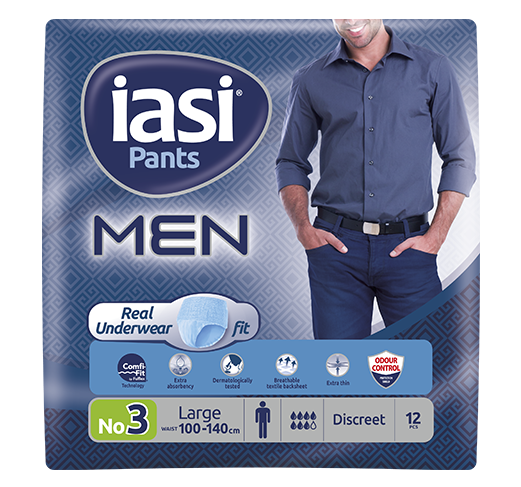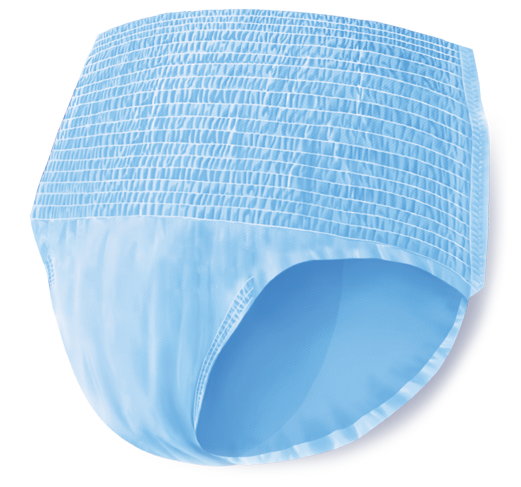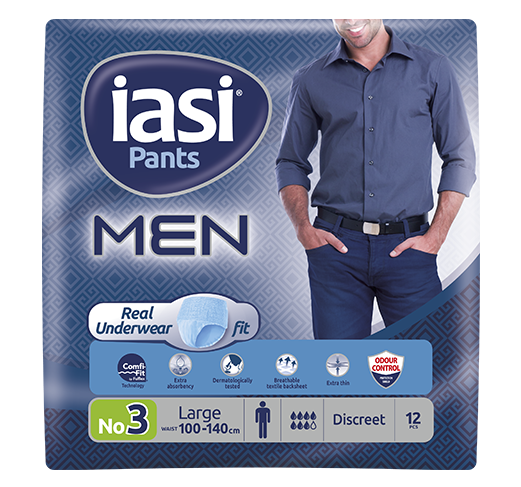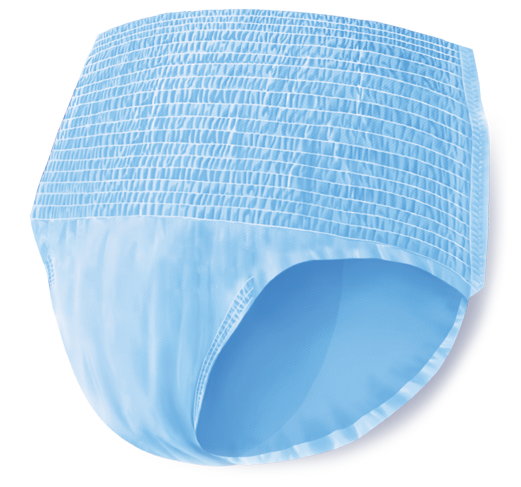 Iasi Men super thin and discreet elastic pants are specially designed for men with medium to heavy incontinence.  Anatomically shaped with Comfi-fit technology for excellent fit on the body. With breathable hygienic textile topsheet. The special technology in the core (reinforced in the front) ensures fast absorption of moisture and odour control. In light blue colour. Dermatologically tested.
Technical Characteristics
Super thin, anatomically shaped and discreet design.
Special technology core, reinforced in the front that ensures fast absorption.
Special Odour Control system in the core.
In light blue colour.
Comfi-Fit elastics offer comfort in every movement and excellent body fit.
Hygienic, breathable textile topsheet.
Clinically tested with excellent results by Dermatest Laboratory (Germany).
Iasi products follow responsible environmental practices.
They are produced in MEGA's factory, using 100% green energy sources, as verified by the Green Certificate.
MEGA received the international certification Zero Waste to Landfill at "Gold" level, as in 2020 its production unit achieved 99% recycling and Energy Recovery.
Packed in 100% recyclable packaging.