Iasi Lady Pants Medium
Waist Circumference 80-120 cm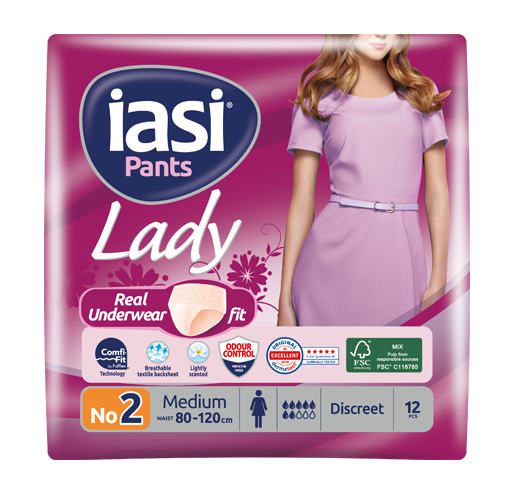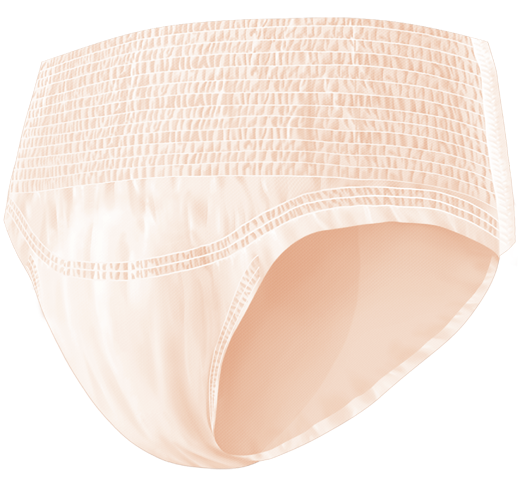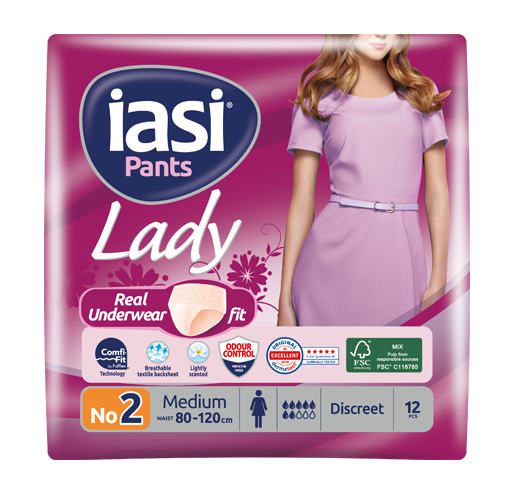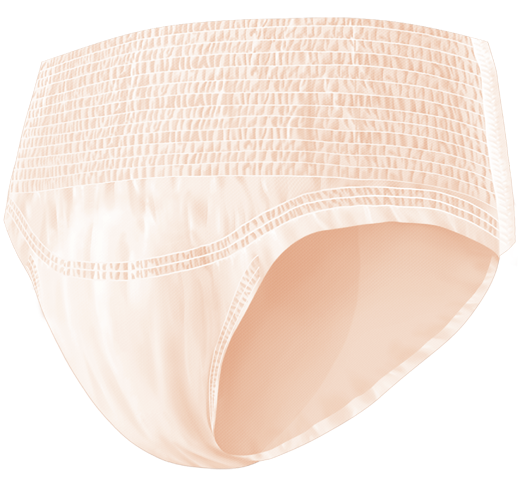 Iasi Lady super thin and discreet elastic pants are specially designed for women with medium to heavy incontinence.  With Comfi-fit technology for excellent fit on the body. With breathable hygienic textile topsheet, for protection without irritation. The special absorption technology core blocks inside a high quantity of moisture. They are lightly scented with odour control system in the core. In nude colour. Dermatologically tested.
Technical Characteristics:
Super thin and discreet design.
Special absorption technology  in the core, that blocks inside a high quantity of moisture.
Special Odour Control system in the core.
Lightly scented.
In nude colour for extra discretion.
With low waist design.
Comfi-Fit elastics offer comfort in every movement and excellent body fit .
Hygienic, breathable textile topsheet.
Clinically tested with excellent results by Dermatest Laboratory (Germany).
Iasi products follow responsible environmental practices.
They are produced in MEGA's factory, using 100% green energy sources, as verified by the Green Certificate.
MEGA received the international certification Zero Waste to Landfill at "Gold" level, as in 2020 its production unit achieved 99% recycling and Energy Recovery.
They contain core with plant fibers, FSC® certified.
Packed in 100% recyclable packaging with 30% materials promoting the circular economy.